At Cross NW we want to help your exit from the business even better than the startup of your business.  We want you to be able to look back and know that you have created value and a long lasting legacy.  That is why we created the Exit Your Way™ program.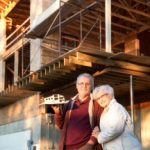 The Exit Your Way™ program provides a structured method for helping you the business owner understand their options and develop plans for exiting or succeeding a business on your terms.
The program starts with a detailed assessment of the business. This consists of a business review and valuation. The business review covers 5 key areas; Sales & Marketing, Operations, Finance, Management/HR and Market Performance.  A descriptive narrative of each key area outlines observations including the strengths and weaknesses of the company in each of the key areas.  The business review is designed to give the owner a detailed look into their company's performance and opportunities.  A business valuation also provides a current market value for the business.  The review and valuation are tied together to provide a comprehensive business assessment that shows the major areas where there are opportunities to improve the value and performance.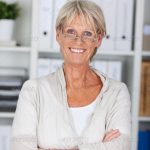 The business assessment provides the owner with the information necessary to make some key decisions about the business.  Am I going to going to exit the business?  Is the value going to meet my goals for after the business?  How much can I increase the value if I put some additional effort into the business?  Should I put effort into the business or sell now?  The business assessment helps the business owner and our team determine the appropriate path forward.  The Cross NW team talks through the options with the owner so they can make an informed decision.  Once the owner has decided how they want to proceed we help them develop the Exit Your Way™ plan.  The Exit Your Way™ program allows the business owner to determine when and how they transition.
The Exit Your Way™ plan includes the detailed steps necessary to follow the path the business owner has chosen.  These steps include performance indicators which will show the business owner how they are tracking towards their business value goals.  The Cross NW team assists the owner in executing the plans as needed to ensure the business owner has the time available to continue running the business  while preparing for their transition.  With the Cross NW team providing the extra horsepower to make the business changes, the owner can accomplish their goals while operating the business with similar time commitments.  When the owner is ready to transition they can do it knowing they have maximized the value of the business and chance for long term success.