Do You Want to Sell a Business?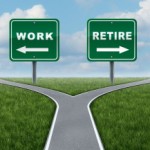 Your business is very important and valuable to you.  Making the decision to sell a business is not to be taken lightly.  If you are selling a business the advisors you consider all have different strengths and weaknesses.  If you are selling a business there are some key questions you should think about when you are choosing your deal advisor.
Will this advisor confidentially market my business for sale?
Does this advisor have the business experience to understand and communicate my business value to potential buyers?
Does this advisor have the experience to help increase my value and get my business ready to sell?
Can my advisor provide a solid valuation of my business?
Is my advisor going to be attentive to my needs?
Will my advisor allow me to operate my business with little interruption during the sale?
Is my advisor going to get my business maximum exposure to potential buyers?
Can my advisor negotiate the terms and close the sale?
Cross NW confidentially markets every business we sell.  We have a proven process for controlling the release of company information.   Potential buyers are pre-qualified and sign a formal confidentiality agreement before they are given view only access to company information on our secure online portal.
We take the time to know your business.  Cross NW limits the number of client businesses so we can provide individualized investment banking grade transaction services to each client.  We put together a comprehensive package of operational, financial, and marketing materials for each client business.  This allows Cross NW Advisors to accurately communicate your business's unique value to potential buyers.  In addition, potential buyers and clients selling a business only interact with experienced professionals that speak your language and understand business.
We have an experienced team that takes the time to understand your business.  Our team helps clients improve business value and prepare the business for sale.  Businesses for sale are in a competitive buyers market.  We believe that increasing your business performance and appropriate preparations are keys to selling a business.  If clients need longer term help improving the value of their business prior to selling a business we also offer customized value consulting services. This focus on increasing business value and preparing businesses for sale allows Cross NW to ultimately achieve the best results possible for clients selling a business.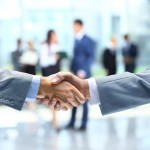 Cross NW does independent certified 3rd party valuations of companies.  This experience allows us to accurately provide an approximate market value of your business prior to the sale.  At Cross NW we understand that a valuation is an estimate.  We do not use inflated business valuations as a way to get our clients.  Valuations are based on fundamentals and can be a good estimate but ultimately the market and individual buyers set the price of your business.  That is why we do not provide valuations before we engage a client.  We believe that choosing your advisor based on the value estimate they provide is like false advertising.  We allow our clients selling a business to get to know us and learn more about our services while we complete the valuation and review of their company.  When we review the results and suggest market pricing the
client has the opportunity to cancel the engagement.  We believe that our experience and the services we provide will get our clients the maximum value for their business.
Cross NW limits the number of client businesses we are working with.  We focus on a boutique approach that provides individualized services to each client so we can be available as needed.  This also intensifies our focus us on preparing and selling our client businesses.  Many advisors take the shotgun approach to selling a business.  They list a large number of businesses and know that eventually some of them will sell.  We sell the businesses we list.
It is widely known that the marketing of businesses for sale has changed dramatically.  Print ads have been replaced by online listing services like ww.bizbuysell.com  www.bizquest.com, www.axial.com, www.businessbroker.net, www.craigslist.com, etc.  These online services allow advisors to get their client businesses in front of a wider audience.
Many firms also promote "internal buyer" lists.  While these are a source of potential buyers, they quickly become outdated if not maintained. Cross NW maintains a detailed list of potential buyers. This list is periodically sent information on current opportunities and to allow potential buyers to update their information.
Cross NW took a different approach when we developed our advanced marketing systems.  We wanted to combine and enhance the existing source of qualified buyers.  We do not wait for potential buyers to find the opportunities we put the opportunities in front of thousands of potential buyers every day that our competitors don't reach.  This significantly enhances our ability to sell businesses faster and for more money.  Cross NW utilizes advanced marketing techniques to showcase businesses and get opportunities viewed by 3-4X more interested buyers than our competitors.
With over $500 million in business sales and deal transactions under our belt, you can rest assured that the Cross NW team has the experience you need to ensure you are getting the best deal possible and the best chance of success.
Many companies offer to sell a business.  We help our clients sell their businesses for more money, faster.