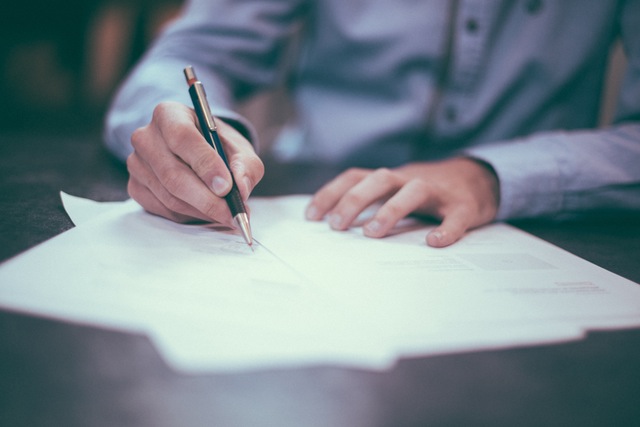 28 Sep

8 Reasons Why You Should Use a Business Broker

Selling a business isn't a simple process. Many business owners grapple with the decision to do it on their own or to use a business broker. If you're ready to sell, but not sure about how to move forward, here are eight things a business broker brings to the table.
Confidentiality: Throughout the entire process, you and your company need to be protected. A business broker will protect the identity of your business, and help you contact approved buyers using a blind profile. Business brokers can also ensure that all interested buyers sign a nondisclosure agreement before proceeding with specific information and details about your company.
Chances are you've never skimped when it comes to doing what's best for your business. Selling should be no different. You've put a lot into building your company, and you want the sale to be another success. Using a professional business broker is the smart way to make sure your legacy continues in the right hands.
Marketing: You need to get the word out about your business to peak a buyer's interest. A professional business broker knows how to put together a professional presentation package that will get results. Brokers understand what buyers are looking for and will create the marketing collateral you need to get their attention. A quality marketing package will present your business in the best light and justify your asking price. Professionals also know how to identify what isn't working and quickly make adjustments to increase interest or even negotiate a better price.
Finding Qualified Buyers: Professional brokers have the connections and knowledge to help you reach serious buyers for your business. You want more than an email list – you need real connections with buyers that have the money, experience, and desire to close the deal. A quality broker will work to garner interest from multiple buyers at the same time. This creates a spirit of competition, and can help you get the best possible price for your company.
Specialized Expertise and Years of Experience: Just as you know your company inside and out, brokers know what goes into a successful sale. To get the most money for your business with the least headache, rely on the experience and know-how of people who make selling businesses their business. Business brokers know what to look for in potential buyers and can tell when there may be trouble ahead. A broker will put their expertise and familiarity with the selling process to work for your best interests. With a deal this important, it makes sense to partner with someone that has a solid track record for successfully bringing deals to fruition.
Business Continuity: When you're ready to sell, you need to make sure the day-to-day operations of your business continue with as little disruption as possible. Because selling a business can take up a lot of time, it makes sense to call in reinforcements with a business broker. That way they can focus on securing the best buyer and deal, and you can keep the company running. This also gives you time to help prepare staff for the coming transition and ensure that the new owner will be able to hit the ground running.
Negotiating: A business broker is your key advisor throughout the sale, and they are in the best position to effectively negotiate the best terms. Being represented by a third party throughout negotiations gives you a distinct advantage. Their experience and intimate knowledge of the process, make brokers invaluable from the early stages of interest to the execution of a contract both parties are happy to sign.
Sealing the Deal: Because a broker's only goal is to sell the business, they can locate qualified buyers and close the deal in less time. A fast sale is better for everyone involved. It increases employer stability, reassures customers, and protects your company from predatory competitors. A professional broker knows how to ease you through due diligence, negotiate satisfactory terms, and get the sale completed in the most effective way possible.
Financial Analysis and Valuation: It can be difficult to determine the true value of your business. There are a number of complex factors that come into play and it can be challenging to present the real cash flow to a buyer. A business broker will conduct a thorough financial analysis of your business and present it in the most accurate manner to make it attractive to potential buyers. Brokers also know how your company's value measures up to the competition and in the current market climate. With an experienced broker on your side, you'll be able to prove the real value of your business, which can inspire multiple parties to bid for your company.
Interested in finding out how much your business is worth?
Free Business Valuation