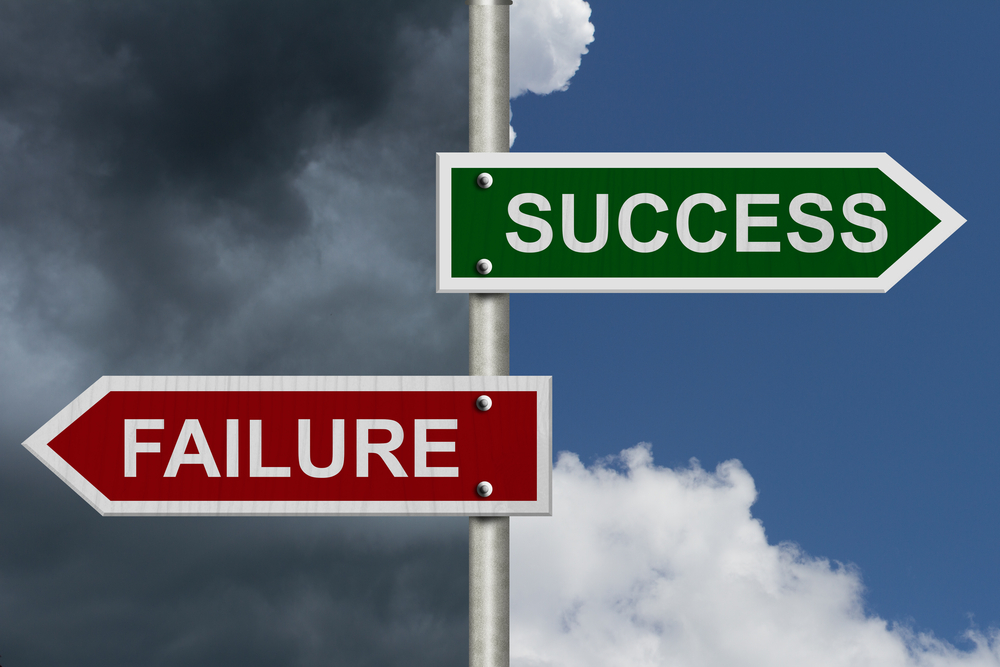 03 Feb

Selling A Business or Launching a Startup? – Equal Odds
The Realities of Selling a Business
Most business owners think they are going to one day wake up and sell their business.  They think buyers with money are waiting.  Now let's look at the realities of selling a business.
The odds of selling a business is about the same as if you launch a startup that lasts for 10 years.
Let that sink in a bit.  Less than 30% of all businesses put on the market sell.  Your chances are not great when selling a business. Thousands of baby boomers are retiring every single day which means there are more businesses on the market which means the tides are changing. Selling a business in the last 50 years has been mainly a sellers' market with fewer businesses for sale and many people who want to have their own business.
The retirement of the baby boomers and subsequent sale of their businesses will change the landscape for the next 10+ years.  It is already happening in the professional services like CPA and Law Firms and it is spreading to other industries as people retire. Values are pressured, and businesses are on the market longer. In many industries, the "list what you have and hope to sell" method is becoming significantly less effective when selling a business because buyers have more choices and the competition to attract the best buyers increases daily.  The chart below shows how the number of people retiring each year has almost doubled since 1980 and it will continue to grow.  The number of business transactions is setting records and grew over 25% from 2016 to 2017.  Business owners need to consider this when deciding on their approach to selling a business.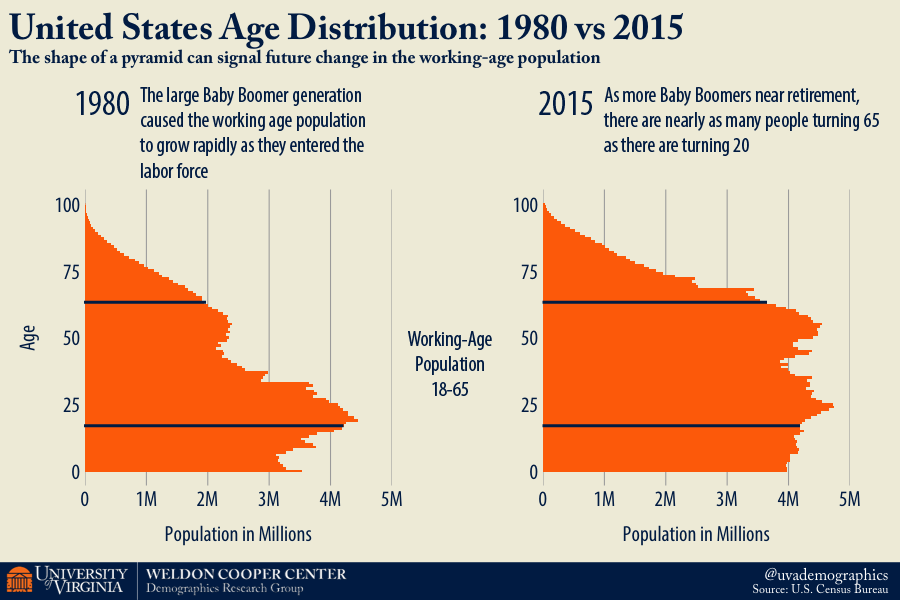 The chart above shows how the retirement of baby boomers is changing the numbers of people selling a business.  This retirement increase necessitates a different approach when selling a business.  Unfortunately, the business brokerage/M&A world is not leading the charge to change the way businesses are sold. Many of these professionals have been doing M&A successfully the same way for a long time.  They are resistant to change. You think an industry of professionals who are mostly paid a success fee would be aggressively making changes to the way they are selling a business? Not so.
Business owners need to educate themselves on what it takes when selling a business in today's market.
Here are some things to think about when selling a business:
The price you want to get has nothing to do with what people will pay.
Just like any other tangible asset there are basic ways business value is measured. Don't think you are going to get the price you want just because you think it is worth it. In the age of the internet buyers can quickly go to many sources and find comparable values. Buyers will not pay significantly above market unless your performance stands out above the market. Stupid money is about as common as winning a major lottery prize so don't hold your breath. A M&A/business broker will justify the business value to you and the market so take their advice.  If you don't like the value, take the time and increase the value.
Unrealized potential is worth almost nothing.
If you have a business with great potential but you haven't started to reap the rewards and prove it, buyers have many other choices who have. Your buyers want to see you have potential for growth and with continued execution you can realize this potential. Otherwise, it is just another good idea that hasn't been acted upon. If you want to get paid for potential, execute on enough of the potential to prove it is there for the taking.  Businesses with a good growth story are very attractive to potential buyers and they will stand out from others.
If you are the main value in the business your business is not worth much.
If you have not been able to create a business that can produce great value without you, it will be worth very little when you are gone. Your business needs to be able to produce valuable results without you and if it doesn't, you will need to find ways it can before you try to sell.  Selling a business that depends on you is much harder than selling a business that makes money without your special talents.
Buyers pass over companies that aren't growing.
You may have made a wonderful living operating your company and it could have been providing you with a great income for many years but the top line and profitability trends for the last 3-5 years are one of the first things a buyer will want to see. If they are going down, you just lost more than ½ of the buyers interested. If your growth doesn't appeal to your potential buyers, you are missing the mark. Get your company in a solid growth mode if you want to maximize the chances of selling a business. You will also want to show growth far beyond the sale for the best results.
You are selling your business to people in their 30's and 40's.
When was the last time you sat down and really thought about what makes business people in this age group tick? To be successful, you need to be well versed in how to sell to this age group. Even if your business is being sold to an investment group, someone under 45 will probably be reviewing whether to consider your business and making the initial recommendation. If you are not specifically targeting this age group, you will be missing your target market.
If you don't have things in order don't even start.
If you have any problems with your business like reputation, regulatory issues, or open legal actions, you need to clear them up before you think about selling a business. Potential buyers are going to walk away the instant they find these items, so you need to get these issues dealt with prior.  A good professional will help you find and correct these things.
If you educate yourself on what it takes when selling a business and complete the appropriate work you will have a much better chance of success. Cross NW developed the Exit Your Way® program specifically to help business owners through the process of successfully exiting their business at the value they want.
If you want to learn more just contact us.
[/vc_column_text][/vc_column][/vc_row]